eScapes Network USA deploys Cinegy technologies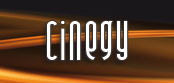 In the lead-up to the 2012 National Association of Broadcasters Show, Cinegy has published the following article on The eScapes Network, including an interview with President & Chairman of the Board Robert Oklejas:
---
Munich March 12th 2012– A start up launched in 2010, eScapes Network LLC founders quickly realized that the task to choose an Automation system for broadcasting may be even a more difficult task then launching a TV channel itself.
Following a 3 month long search and evaluation period that included analog, hybrid and digital solutions, eScapes decided that a Cinegy solution was the way to go.
Cinegy sits down with Robert Oklejas President of eScapes Network LLC to learn more about eScapes as well as their need for a Cinegy solution.
(C) eScapes Network is very unique, can you provide us with an overview of your company?
(RO) eScapes Network LLC is a 24/7 television production company. Our content is distributed by geosynchronous satellite to cable television systems and "over the air" broadcast televisions stations in the United States and the Caribbean Islands. Our content is based on a US Patented concept called Hybrid Radio/Television (HRT). HRT combines the "on air voice" and music of radio with a separate HD video stream of beautiful relaxing to watch scenery. We call it, "radio you can watch" and "television you can listen to".
(C)Why did you choose to use to use Cinegy?
(RO) We first chose a digital solution and then evaluated 4 systems. Following this we chose Cinegy from the 4 because of the straightforward operation, versatility, price and the after sales support that Cinegy offer.
(C) What problems were you looking to solve by implementing Cinegy?
(R.O) The first attempt to design post production and broadcast automation infrastructure using traditional broadcast equipment seemed too expensive, would not provide us all of the functionality needed for today's media management and distribution and did not offer adequate redundancy.
Software based on a standard PC Hardware gave eScapes much more flexibility. Cinegy provided eScapes with all that they needed to start production and distribution in a matter of days without the need for SDI cabling and routing.
(C) What benefits has Cinegy brought your Company?
(R.O) Cinegy brought to eScapes much more than we needed to start broadcasting a single TV channel. Software installation and maintenance are extremely simple and users did not require extensive training to implement the system and start production.
(C) And the future?
(R.O) We are planning to have multiple TV channels to accommodate requests for different music genres. With Cinegy Air, we can add and manage as many channels as we will ever need with very little additional effort and investment.
About Cinegy
Cinegy is a world-leading R&D company, developing and engineering video, broadcast and OEM software solutions. Cinegy software encompasses every aspect of collaborative production, from ingest to editing to playout, all connected to an active archive with full digital asset management. It is modular and scalable; it can be applied to a wide variety of production environments of differing size, scope and purpose, from entry level to enterprise. Based on standard IT hardware and non-proprietary storage technology, it is affordable, easily deployable and intuitive to use.
Cinegy's application areas include: media workflow, media asset management, broadcast automation, newsroom integration, nonlinear editing, compositing and effects, MPEG technology / encoders/decoders and signal distribution and monitoring. For more information visit www.cinegy.com.